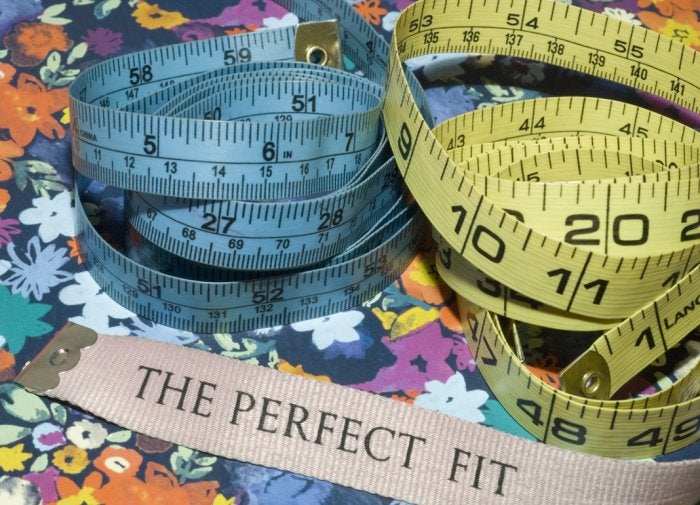 While fitting and showroom modeling is somewhat obscure it is certainly not unimportant. You can have a long and lucrative career provided that you meet the physical requirements and want to work in New York City; the fashion capital of the world!
As a fit or showroom model you will be modeling the same clothes that will be used on the runway and sold in the stores so the same physical requirements for fashion and runway apply, with the exception of age. It is not uncommon for models to be well into their 30's and beyond.
A fit model works for a designer in their studio. They are required to stand for long hours while the designer pins or drapes fabric on them for fit or for inspiration.
Once a designer has their collection ready, they hire showroom models to present their designs to potential buyers. The model is required to model clothes and sometimes talk about what they are wearing to a small room of buyers. You will wear the same garments for different buyers throughout the day so you must be energetic, enthusiastic, smart and animated.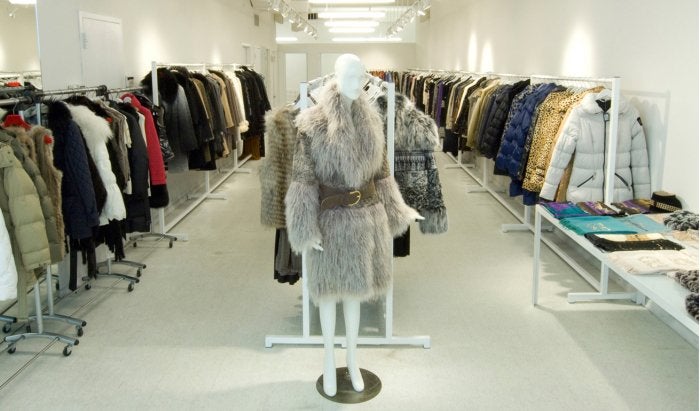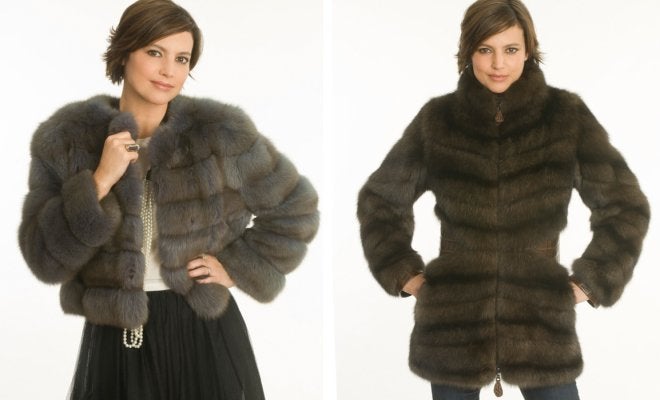 Catalog modeling is considered to be the bread and butter of the modeling industry. It doesn't have the same allure as fashion and runway but it pays well and there is a lot of work out there.
There are height and size requirements but the models can be a bit shorter than the fashion and runway models.
Women are usually 5'8"- 5'10" tall , size 4 dress and men 5'11"- 6'2" , size 40 jacket.
You must easily fit into the sample clothing. There are several clothing changes in a day and no time for alterations.
In addition to meeting the physical requirements you must be excellent at posing and have the ability to be animated while on set.
Clients tend to book the same models year after year because they prefer to have someone that is experienced and reliable.
If you are very professional and have a positive attitude you could have a long and prosperous career as a catalog model.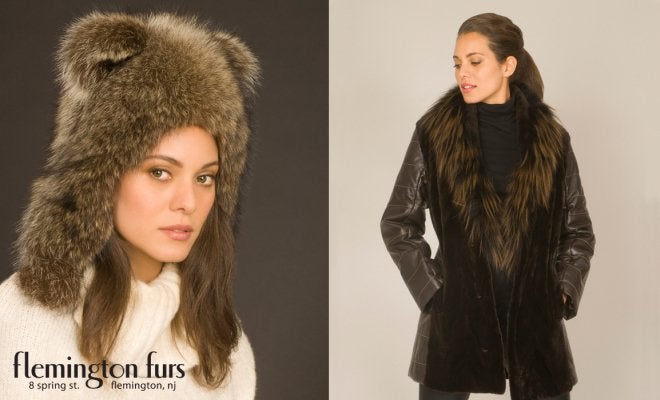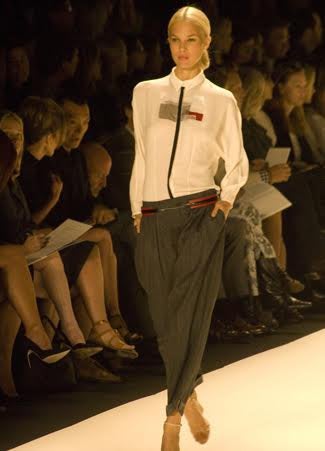 This is the most familiar and sought-after job in the industry; the job that most people dream about; the world of the "Super Model".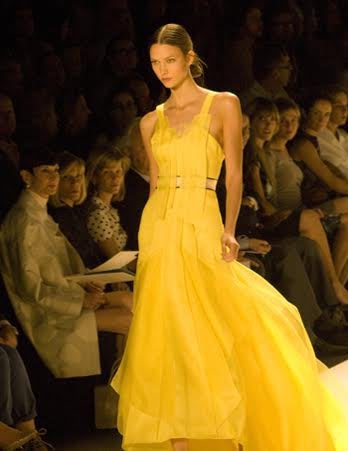 The physical requirements for this type of modeling are the most precise. As a rule female models need to be between 5′ 10″ tall and wear a size 4 dress.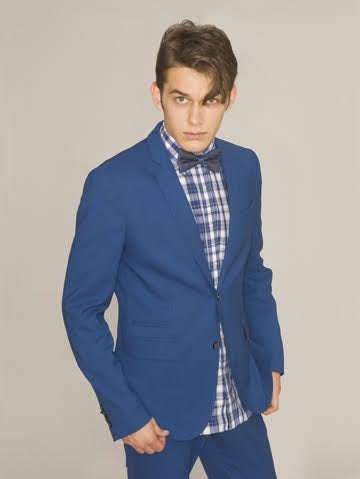 For men, the height requirement is usually between 6′ and 6′ 3″ tall and the suit size is a 40.
The size requirements can vary slightly; however, the closer you are to the normal fashion model size the more likely you are to succeed in this area.
(Women's Runway Photos – designer Carolina Herrera )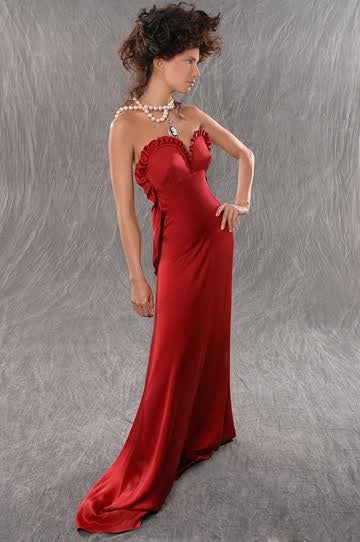 As an aspiring model, it is important for you to figure out which type(s) of modeling you are best suited for. There are several different categories, all of which have different requirements. If you familiarize yourself with the different categories you will be put yourself on a more direct path towards a successful career in the industry.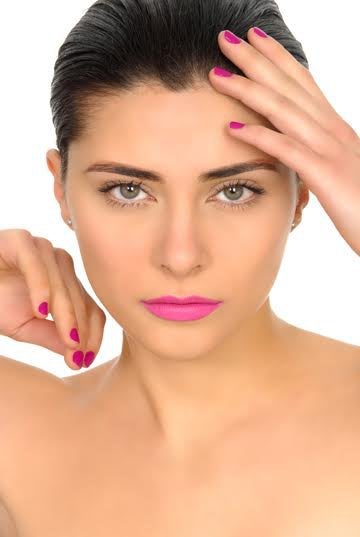 The modeling categories are as follows:
* Fashion Print
* Runway
* Catalog
* Commercial Print or Advertising
* Beauty
* Television Commercials
* Fit (not to be confused with fitness)
* Showroom
* Fitness
* Lingerie or Swimwear
* Parts (hands, feet, legs, etc.)
* Plus Size
* Petite
* Real People or Lifestyle
* Seniors
* Children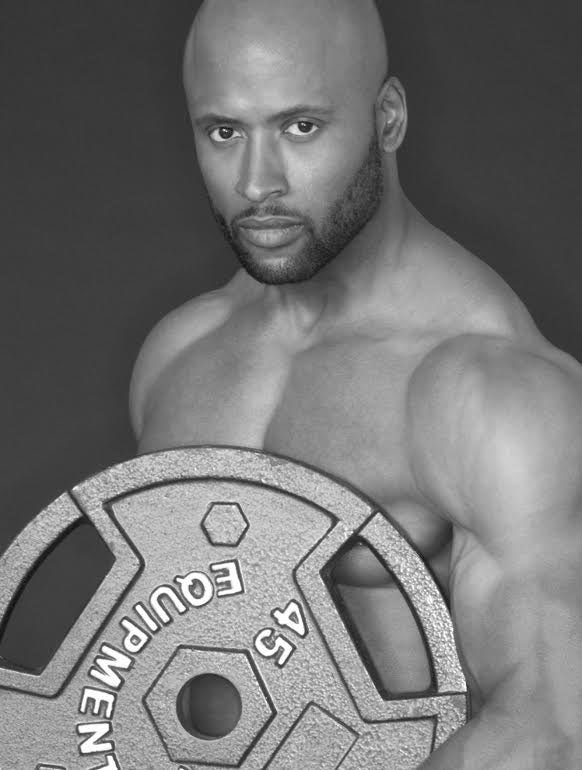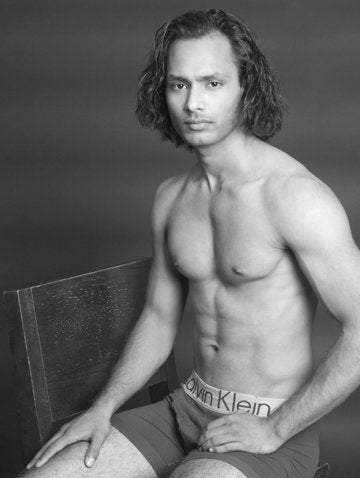 To become a male "fashion model" there are certain physical requirements. As a general guideline, men should be between 6′ and 6'2″ tall and wear a size 40R-42L jacket. They should be lean and fit. The typical weight is between 140-165 pounds. Large muscles look great and work well in fitness modeling, but they are not appropriate for fashion as they tend to alter the shape of the clothing. Healthy skin and beautiful teeth are an advantage in all types of modeling.
Typically, the modeling industry doesn't appreciate hairy men so it is advisable to remove the hair on your chest and arms before a photography session. Men can begin a modeling career in their teens and work well into their 60's. For the most part, they have longer careers than their female counterparts; however, usually not as lucrative.
If you meet these generalized industry standards and want to move forward with a career in the modeling industry the next step would be to get some professional photos taken. Make sure that you select a really good photographer; one that is a specialist in this area. Remember, you want modeling pictures that make you look great, not ordinary portraits.
It is important that you have a great headshot or 2 and multiple 3/4 and full-length shots. People in the industry will want to clearly see your body type so you will need to have a picture in a bathing suit, shorts or underwear. It's also a good idea to have something shot in casual clothing and one in a sports jacket or a full suit.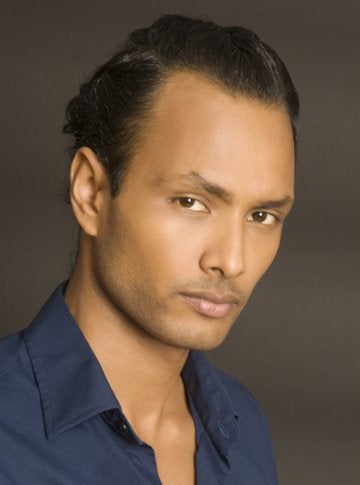 The next step is to get signed with an agency. The best way to do this is to get in touch with them yourself. Search the internet for lists of reputable modeling agencies or purchase a list from the Models Mart in NYC, available online at modelsmart.com . Avoid scams!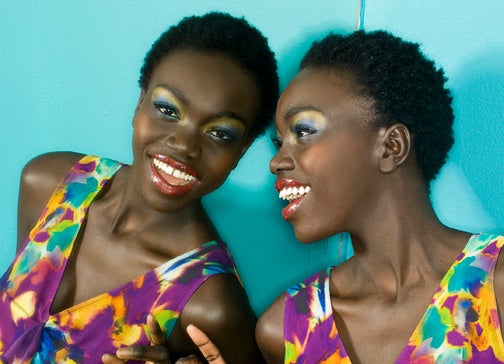 Simply put, a beauty shot is a close up image that captivates the viewer. It can be intriguing, seductive, innocent, charming or joyful. The model can be looking directly into the camera or away from it as long as the image produces a pleasant response.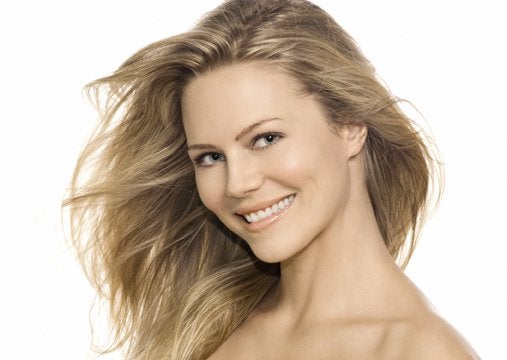 A beauty shot can be clean or commercial looking; it can be edgy or it can be artsy. The possibilities are endless. The key is that it must be a turn on.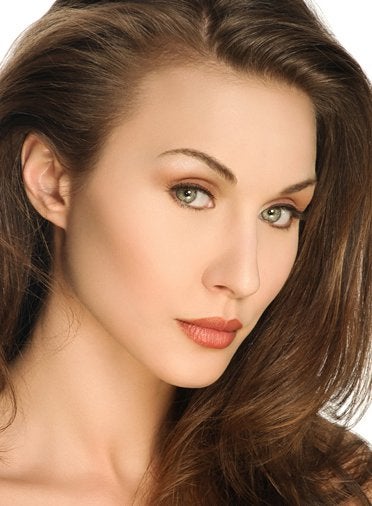 It is important for a model to have several different beauty shots in their modeling portfolio; images that show different looks and a range of emotion; however, it is the opening shot of the book that is the most important.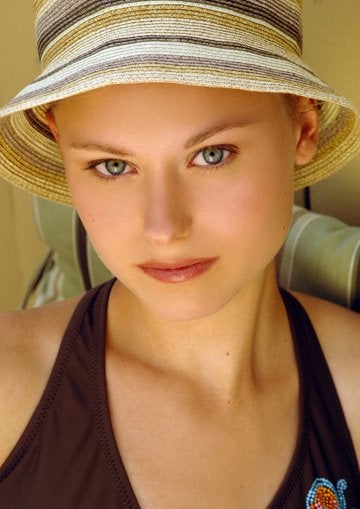 This is the image that must capture the attention of the viewer and invite them to take a closer look. Direct eye contact gives the model the power to do this.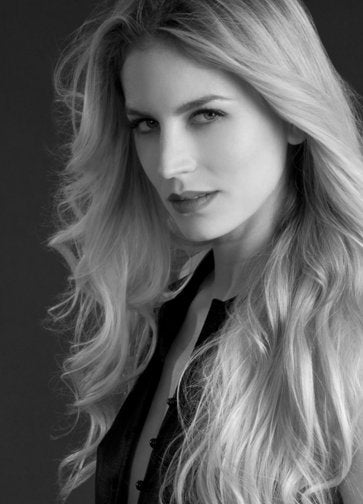 This shot is all about the model; not about the makeup or about the technical skills of the photographer. It should be simple and straightforward yet evoke a powerful emotion.
Check out our various Portfolios to see more.
---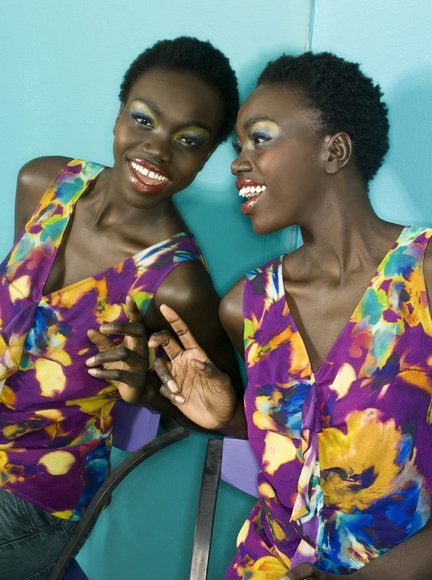 FOR IMMEDIATE RELEASE:
INTERNATIONAL COLOR AWARDS HONORS PHOTOGRAPHER, JOYCE ANDERSON, USA
LOS ANGELES April 21,2015 – Professional Photographer, Joyce Anderson , of the USA was presented with the 8th Annual International Color Awards in the category of Fashion at a prestigious Nomination & Winners Photoshow webcast Saturday, April 18, 2015.
The live online gala was attended by over 8,000 photography fans around the globe who logged on to watch the climax of the industry's most important event for color photography.
8th Annual Jury members included captains of the industry from Christie's, Paris; Frieze Art Fair, London; DB Agency, Milan; Clair Galerie, Munich; Edinburgh Film Festival; Art Beatus Gallery, Hong Kong; Gup Magazine, Amsterdam; and Eyestorm, London who honored Color Masters with 541 coveted title awards in 33 categories.
"It is an incredible achievement to be selected among the best from the 7,358 entries we received this year," said Basil O'Brien, the awards Creative Director. Joyce Anderson's "The Mirror" an exceptional image entered in the Fashion category, represents contemporary color photography at its finest, and we're pleased to present her with the title of "Honorable Mention"
INTERNATIONAL COLOR AWARDS is the leading international award honoring excellence in color photography. This celebrated event shines a spotlight on the best professional and amateur photographers worldwide and honors the finest images with the highest achievements in color photography.
New York City is one of the international centers of the fashion industry, so it should be no surprise that there are thousands of people shopping their modeling portfolios around Manhattan. While you want to stand out from the crowd, you should be aware of the standard types of photos that fashion photographers, talent agents, and modeling agencies look for when they browse your portfolio. Consider including: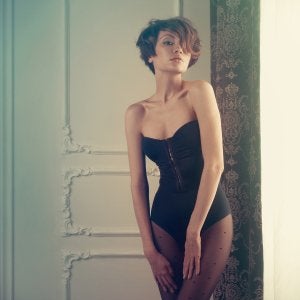 A Classic Portrait
You need to have at least one modeling portrait. You may choose to make this the cover of your portfolio. Bear in mind that this type of portrait is very specific, and should be different from a corporate headshot. A model's portrait should showcase his or her attractiveness and allure, without being too avant-garde or offbeat.
A Full Length Body Shot
To be successful as a model, you need to showcase your style and body language. There are plenty of pretty faces out there, so anyone flipping through your portfolio will want to see more than just your portrait. Choose a full-length shot that you feel exemplifies your personal aesthetic.
A Black and White Shot
Black and white shots are still widely used in both fashion and artistic photography, so you may wish to include one in your portfolio. A black and white shot focuses the viewer's attention on the subject—you—prioritizing line, form, and shadow over color and other distractions.
A Fun, Personal Shot
Agents in Manhattan see thousands of bland portfolios that contain perfect but generic shots of gorgeous models. While you want to include the above standards in your portfolio, you can select one more quirky, candid shot that you feel captures your unique, one-of-a-kind charm.
A Location Shot
For your portrait and your full length body shot, it is a good idea to choose safe studio shots. In a professional photographer's studio, every aspect of lighting and image can be perfectly controlled. But you should consider including a location shot from outside the studio to demonstrate your ability to create a more natural, candid, effortless look.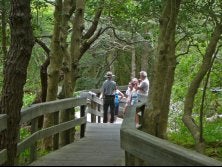 With spring just around the corner, it's now time to get excited about planning my modeling portfolio sessions on the beach! There's no better place to shoot that awesome swimsuit shot for your portfolio than on a beautiful location.
Over the past 15 years, we have discovered so many magnificent sites. This year we plan to visit them all.
One of my favorite places to shoot is Sunken Forest , located on Fire Island just west of Cherry Grove and the Pines. The forest is a globally rare occurrence situated behind the sand dunes. Under the diverse canopy of trees, there is a 1.5 mile boardwalk that meanders through freshwater bogs filled with a variety of trees and shrubs. It is a photographers paradise!
This session is for adventurous models only. We do quite a bit of walking through the forest and on the beach. As we're working on the details — contact Joyce for more information about our location sessions. Contact the studio at 212-861-0160 or joyceandersonphoto@gmail.com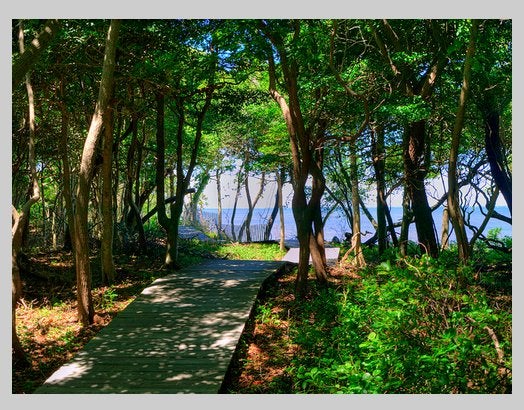 If you want to put together the best modeling portfolio near Manhattan , you should remember that variety is key. Your portfolio should provide proof of what you have done with snapshots of you with different styles and different hair and makeup.
Work with your professional photographer to start building a portfolio that has the variety you need to start getting jobs. The more jobs you get, the more pictures you can add to the portfolio.
Even if you only have 2 or 3 pictures in your portfolio in the beginning, you should make sure they showcase different looks to make you more desirable to clients. Check out this video for more great portfolio-building tips.
Archives
2017
2016
2015
2014