If you're getting ready to meet with a professional headshot photographer in New York City, then you're probably wondering what you should wear. As a model, you'll be wearing different clothes and accessories throughout the day, but what about your nails? Nail polish can be a great accessory, but it's important to think about why you're meeting with a professional headshot photographer and who is deciding what accessories you'll wear.
When working with a headshot photographer to put your modeling portfolio together, you'll be in charge of your styling decisions. If you want to wear nail polish, make sure it looks great and doesn't have any chips or blemishes. Consider what clothes and accessories you'll be wearing as well as what types of backgrounds you'll be shooting in front of when picking a nail polish color. If you're modeling as a job, then the director will be in charge of styling decisions. In this case, it's best to come to the shoot with clean, filed, and unpolished nails—unless the director gives you other instructions.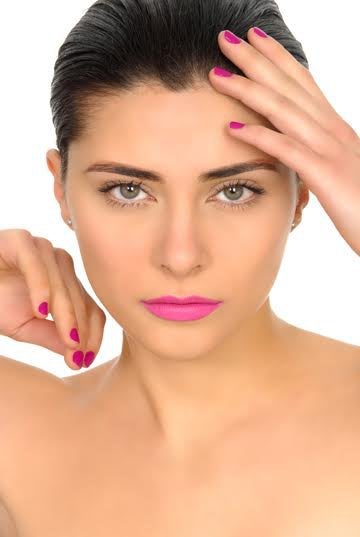 Your modeling portfolio is your résumé, so it's important that it shows potential employers everything you're capable of doing. One of the best ways to get excellent photos for your portfolio is to work with a professional headshot photographer in New York City. Working with this type of professional comes with many benefits, including: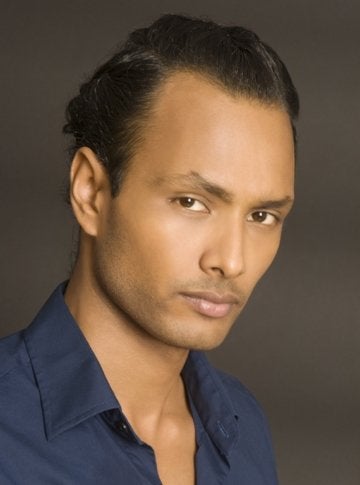 Having Access to Quality Equipment
Even though today's smartphone cameras are capable of producing beautiful pictures, you shouldn't rely on them to capture the photos you want to include in your modeling portfolio. When you work with a professional headshot photographer, you'll be working with someone who has a professional camera and lighting equipment as well as other tools that will enhance the photo shoot. The images in your modeling portfolio represent you to the industry, so it's important that you're showing off a polished and professional image.
Keeping Your Portfolio Consistent
Your modeling portfolio should show how diverse you are so that you will be considered for as many jobs as possible. While the content of the images in your portfolio should be diverse, the quality of the images should be consistent. If you combine high-quality photos with lower-quality ones, then your portfolio won't be as impressive as it can be. A professional headshot photographer can help ensure that your portfolio images are consistently beautiful.
Getting Professional Tips
Whether you're just starting out or have booked modeling jobs in the past, it's always a good idea to get advice from professionals in the industry. Working with a professional headshot photographer is a great way to pick up professional tips and get a glimpse of what it's like behind-the-lens of a modeling photo shoot.
Making a Great First Impression
You want to impress casting agents with your modeling portfolio, which is why it's important to take your time and be selective when putting this item together. Presenting the most professional and polished modeling portfolio possible will help you stand out, and working with a professional photographer can help you make the best portfolio possible.
Models have to be able to wear many different types of shoes—in many different sizes. Whether you're walking down the runway or meeting with a professional headshot photographer in New York City, you'll want to be prepared in case you have to wear shoes that aren't comfortable or don't fit properly.
As you'll see in this video, there are a few different ways to make high heels feel more comfortable. You can use bandages, strips of fabric, or silicone stickies to protect your feet from getting blisters and make shoes fit better. Make sure your feet are dry before putting the shoes on and reduce friction by placing clear deodorant on your toes and heels. These tips are sure to help you feel more comfortable when you're modeling for a professional headshot photographer.
It's almost summer time, and a new season is a great time to meet with a headshot photographer in New York City to update your modeling portfolio. If you want to make the most of these photos, it's important to make sure your skin looks and feels great so your makeup looks great on camera. These tips can help models keep their skin in great condition: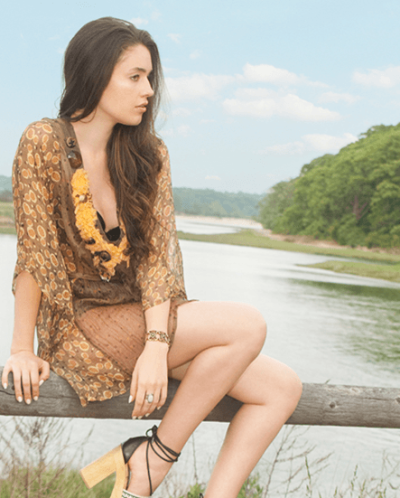 Apply Sunscreen
It is important for everyone to wear sunscreen every day, especially during the hotter days of summer. Always apply sunscreen before meeting with a headshot photographer for an outdoor summer shoot. Look for sunscreen with an SPF of at least 30 and make sure it will protect you from both UVA and UVB rays. You should reapply sunscreen every 2 hours if you're going to be spending a lot of time in the sun.
Wear Sunglasses Between Shots
Your eyes and the delicate skin around them also need protection from the sun. Bring a pair of sunglasses when you meet with a headshot photographer so you can wear them during any on-set downtime. Sunglasses can keep your eyes from getting damaged by the sun and help you avoid any irritation you may feel in the skin around your eyes.
Put on a Hat
Wearing a hat is another simple way to keep the sun out of your eyes and protect your skin during an outdoor photo shoot with a professional headshot photographer. Bring a wide-brimmed hat with you to the photo shoot and wear it when you're outside but not busy shooting. Make sure the hat fits loosely so it doesn't leave an imprint on your hair.
Keep Your Lips Moisturized
Soft and moisturized lips are important for any model, so you should keep them hydrated during your summer photo shoots. Keep lip balm on hand so you can apply it as necessary in-between photos and after taking off lipstick.
Drink Plenty of Water
You can also stay hydrated by drinking water before, during, and after any summer photo shoots. Water will help you avoid heat exhaustion, keep your lips hydrated, and ensure that your skin looks as beautiful as possible.
Wearing makeup is a great way to enhance your natural features for a photo shoot with a headshot photographer in New York City. Along with ensuring that your makeup looks good in person, you'll also want to make sure it'll look good in the pictures that the headshot photographer captures.
You can learn how to apply makeup that is sure to look great in pictures by watching this video. Start by washing, toning, and moisturizing your face. Find a foundation that is designed to look natural and flattering in pictures. Apply the foundation evenly and add color back to your face with bronzer and blush. The headshot photographer's camera might wash out your eyebrows and lips, so define them by applying a brow pencil and a lip liner.
When you're working with a professional photographer in New York City , it's essential to be prepared. That means knowing what you're modeling and where your photo shoot will take place. If you're preparing for your first photo shoot on a beach, keep reading to learn some of the basics.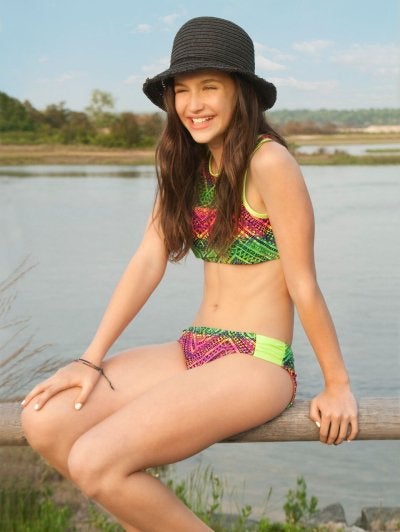 Know what you're modeling.
Beach photo shoots are popular for highlighting swimwear and other types of summer attire. If you're getting ready to model a bikini or other garment that shows a lot of skin, it's important to prepare yourself before the shoot. Avoid wearing undergarments or anything else that features elastic at least a few hours before your call time, as these items can leave indentations in your skin. Stick to loose-fitting clothing that will not leave any marks on your skin so you'll be able to feel confident in whatever clothing you're modeling.
Find out if hair and makeup needs will change.
Even if you have experience getting your hair and makeup done for fashion photography shoots in a studio, you should still ask about hair and makeup needs for your upcoming beach photo shoot. Because you'll be outside in the sun, your hair and makeup will need to be able to take the heat. You may need to try out a new makeup routine or hairstyle in order to keep everything looking great during a shoot in the sun and by the water.
Get a good night's rest.
It's always important to be well-rested before participating in any type of fashion photography shoot. This is especially true when you're taking part in a beach photo shoot where you'll be in the sun for long periods of time. A good night's rest will help ensure that you look your best for your photo shoot. It will also help ensure that you are able to perform up to the professional photographer's standards. Try to get plenty of sleep the night before your shoot so you wake up feeling well-rested and full of energy.
It's natural to smile for photos taken by friends and family, but what about professional photographer photos for your modeling portfolio in New York City? While some modeling jobs will require more serious or somber facial expressions, commercial jobs often have a lighter atmosphere that calls for a smile.
As you'll see in this video, it's important for models to practice smiling in the mirror before taking modeling portraits. Your natural smile expresses your joy, but it might not be the best choice for modeling portraits or jobs. When you practice smiling in the mirror, you can find your best angles for smiling with your mouth open and closed, and memorize how your face feels when you show off these angles. This will help you achieve a great smile for modeling in any job.
Online dating is one of the fastest and easiest ways for today's busy singles to meet potential matches. Whether you've been too busy with your professional life or are ready to get back into the dating world after a divorce, you can take the first step by visiting a photography studio in New York City for professional portraits. Before you go, learn about the truth behind some common online dating photo myths.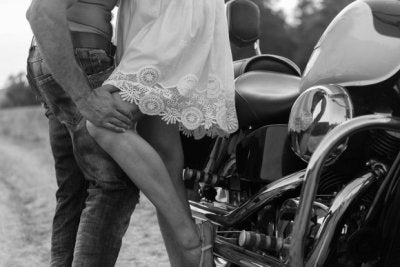 Myth: It's Important to Smile
Your smile says a lot about you and can make you seem friendly and approachable. A natural smile is a must-have for your online dating photos. The more time you spend with a professional photographer, the better you'll get at highlighting your best features and creating the most flattering portraits possible, whether you choose to smile or showcase a more serious expression. Taking more pictures at the portrait studio will allow you to see the beauty in the variety of expressions you make, not just your smile.
Myth: You Should Only Pose Naturally
It's always important to let your natural beauty shine through, but that does not mean that natural is the best choice when it comes to posing for a session at a portrait studio. Depending on the lighting, background, and distance and height of the camera, you may find that certain angles are more flattering to your body and face than others. Practice posing in different body positions, making changes between each shot, so you can determine which angles will help you create the most flattering photos for a dating profile.
Myth: You Only Need One Good Shot
One great photograph may catch the attention of potential matches, but it's always better to have more than one picture on your profile. This will help you show off more of your personality and sense of style, giving potential matches a better idea of whether or not you'll be a good fit. A professional photographer can help you take multiple pictures that will look great on your dating profile.
Are you interested in being a model? The modeling world is competitive but can be highly rewarding for those who are dedicated and hard-working. To be a professional model, it takes more than talent and good looks. You should also be comfortable in front of a camera, as you'll be working with top fashion photographers in New York City and beyond. Communication skills are important so that you can respond to requests from clients and photographers about poses, styles, and more. Networking skills are also essential, as a good reputation with agents and photographers can help you get more work and grow your modeling career. Check out this infographic to learn more about the skills you need for success as a professional model. Please share with your friends and fellow aspiring models.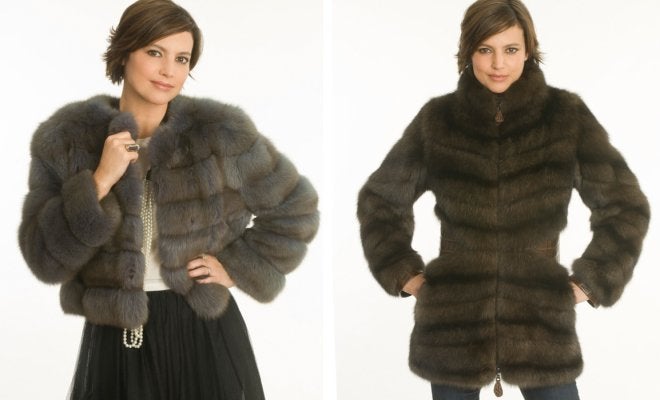 Catalog modeling is considered to be the bread and butter of the modeling industry. It doesn't have the same allure as fashion and runway but it pays well and there is a lot of work out there.
There are height and size requirements but the models can be a bit shorter than the fashion and runway models.
Women are usually 5'8"- 5'10" tall , size 4 dress and men 5'11"- 6'2" , size 40 jacket.
You must easily fit into the sample clothing. There are several clothing changes in a day and no time for alterations.
In addition to meeting the physical requirements you must be excellent at posing and have the ability to be animated while on set.
Clients tend to book the same models year after year because they prefer to have someone that is experienced and reliable.
If you are very professional and have a positive attitude you could have a long and prosperous career as a catalog model.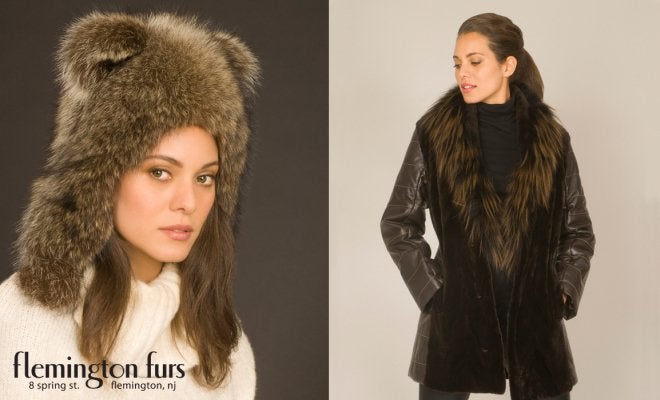 Archives
2017
2016
2015
2014