Modeling Portfolios in New York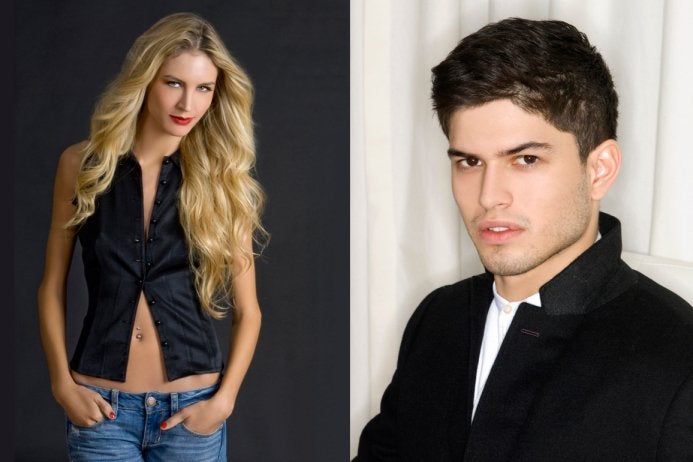 Introducing your photographer
Introducing Native New York photographer and experienced model Joyce Anderson. She has been in business since 1995 and has an impressive resume of accomplishments to back it up, including being published in industry powerhouses like Vogue, Town and Country, Harper's Bazaar, Architectural Digest, and many others.
They say a picture is worth a thousand words, and Joyce is a master storyteller. Whatever your needs, she will be able to bring out the best in you or your business with state-of-the-art photography and editing technology.
All about your modeling portfolio
For many people, gaining a professional modeling portfolio is the first step into the industry, and it is often the only impression that a model gives to talent agencies or headhunters.
Your modeling portfolio will essentially be your resume throughout your modeling career. It's a collection of images (usually headshots and full body shots) that will show off the experience you have as a model and the type of work you specialize in ("alt modeling," fashion magazines, etc.). The more variety of work you demonstrate in your portfolio, the more likely you are to land a job.
With Joyce Anderson, you are sure to build a quality portfolio that accentuates the best of you and your modeling career in every page.
Modeling portfolio services
Whether you are looking to break into the modeling industry or refresh your portfolio, we will provide you with eye-catching photos that are sure to make you look your best and give you a leg up on the competition. All of our photography sessions are guaranteed to bring out the best of you in every headshot and pose. With our state-of-the-art camera equipment and editing software, we will work with you every step of the way to ensure you get a portfolio designed to impress.
The Ultimate Portfolio $2595
This is our most comprehensive modeling portfolio package available. You will have everything you need to begin your modeling career in the industry with confidence.
This package includes:
Session One
This is an introductory session with simple clothing and natural makeup. You will get the "polaroid" shots that you need to submit to modeling agencies and talent scouts, formatted and ready to upload. We will also create the opening headshot for your portfolio.
For those with less experience in modeling, we will teach you the basics of body positioning and facial expression.
Session Two
Photography Session: approximately 5–6 hours of studio time
Three different looks: a look is a combination of makeup, hair, clothing, setting, style, and lighting technique. Within each look we shoot different variations: close ups, 3/4s, and full length. We also change clothes.
Professional makeup and hair styling
Fashion styling
A stylist will Coordinate and supply the clothing and accessories for this session.
Photo editing
After the session, we will review the images with you and help you select the best images for your portfolio.
This session also includes fifteen 9″ x 12″ portfolio prints. Photo retouching included.
Professional portfolio book: the "Scuba" book is the portfolio of choice by leading agencies and top models all over the world.
A list of all of the reputable agencies in NYC.
Additional portfolio prints are available for $50 each and include photo retouching.
We work with you throughout the process to find a look that is right for you. Then, we find the pictures that agents and agencies won't be able to put down. Once we're done, we can give you the tools you need to make your first, or your next, modeling connection.
---
Click this link to see our Woman's Modeling Portfolio or Men's Modeling Portfolio and see what our Ultimate Portfolio Package can do for you.
We don't just point, click, and print! As someone who modeled throughout college, our New York photographer understands what it takes to succeed in the highly competitive modeling industry. It takes more than just being attractive—it requires a look that commands attention. That's what companies want and that's what our staff can help you achieve.
Our modeling portfolio packages include:
For more information about our work, call (646) 681-3102. We can help you schedule a free consultation!