When you're meeting with a headshot photographer in NYC, it's a good idea to pick an outfit, accessories, and makeup that you know will look fabulous in your photos. Whether you're getting online dating headshots or pictures for your modeling portfolio , it's important to know which colors are most flattering to you—especially when it comes to your makeup. The right makeup will help you look and feel fabulous, while the wrong makeup can be unflattering to your skin tone, style, and personality.
No matter what type of look you want to achieve when you meet with your headshot photographer, you'll want to choose the right color and style of lipstick. Darker lipstick typically results in a bolder look, but this is not the only factor to consider. You should also think about whether your skin has cool or warm undertones and then look for lipstick shades with matching undertones. It is also important to consider how the color looks in relation to the color of your skin, hair, and eyes. Finally, you should figure out what type of lipstick you find most comfortable. Do you like the long-lasting appeal of liquid lipsticks, or would you prefer something lightweight and glossy? The lipstick type can affect its appearance, so keep this in mind.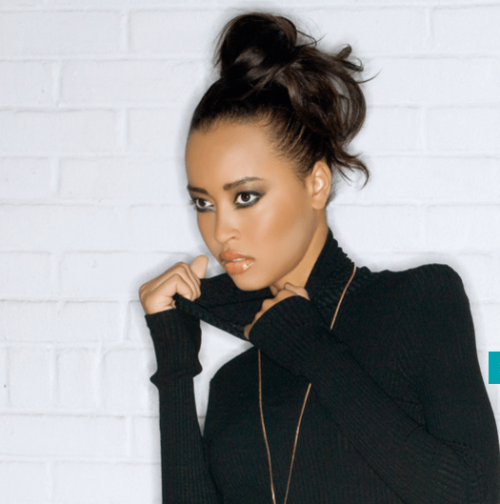 When putting together your modeling portfolio , it's important to include photos that show off your posing abilities. Working with a headshot photographer in New York City will allow you to get the assortment of photos you need to show off your skills to potential casting agents. Use these tips to ensure that you're posing from head to toe during your portfolio photo shoot: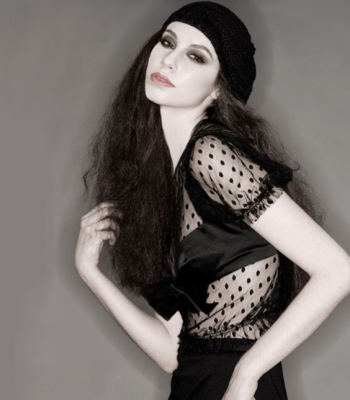 Face
You'll want to put your best face forward when you're working with a headshot photographer to capture shots for your modeling portfolio. You probably have a good idea of which side is your "best" side, but you can benefit from practicing in the mirror before your photo shoot. Look at your face from different sides and angles to determine which ones look the most flattering. Pay attention to how lighting affects the shadows that appear on and around your face, as this can also help you determine the most attractive facial poses. On the day of your photo shoot, wear simple makeup and pull your hair back so casting agents will be able to see your beautiful face clearly.
Body
Even if your face looks gorgeous, you won't be happy with your photos unless you also pose with your body. Good posture should be a priority during your photo shoot, as it will help you look as long and lean as possible. Before your shoot, practice posing by keeping your head high and opening your shoulders. You can try different poses when you meet with the professional headshot photographer, but keeping your head up will give you a longer neck and create a more flattering silhouette.
Arms and Legs
You've got the face and body down—now it's time to focus on your arms and legs. Posing should extend through each of your limbs so that you look graceful and elegant in your photos. Always be aware of your arms and legs so they don't look lifeless during your appointment with a headshot photographer. Before the shoot starts, loosen up by shaking your arms and legs or doing some light stretches.
Your dating profile should highlight all of your best features, which is why you should visit a dating headshot photographer in New York City. Working with a professional will make it easier to show off your personality in your photos. These tips can also help you make sure your photos show off who you are: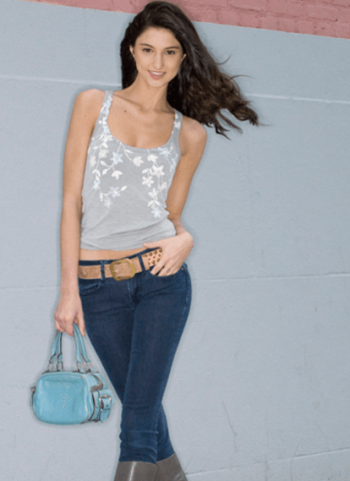 Choose the Right Outfit
You'll have plenty of opportunities to talk about yourself in other sections of your profile, but you can show instead of tell with your online dating headshots. Your clothing says a lot about you, and the clothes you wear for your photo shoot will impact the first impression you make with potential suitors on the dating site. Choose an outfit or multiple outfits that you feel comfortable and attractive in, and make sure the cuts and colors are flattering for your figure and skin tone.
Pick Appropriate Backgrounds
While you will be the star of your online dating headshots, it's still important to think about the other elements of these photos—including what's behind you. Talk to your photographer to learn about different background options that are available in the photo studio. You can also discuss the possibility of taking a few photos outside in front of beautiful scenery or some of your favorite local spots to help showcase your personality.
Display Your Hobbies
Another way to show your personality during your online dating headshot photo shoot is to put your hobbies and interests on display. If you are athletic, consider taking photos with some of your favorite sports equipment. If you love to cook, you can include a few photos where you're holding a cake or another delicious treat.
Show a Genuine Smile
Posing and smiling for photos can look forced if you're not comfortable. Instead of sticking to your usual photo smile, try thinking of things that make you happy so your photographer can capture a natural smile. A genuine smile can say a lot about your personality, so show it off in your photos.
When you are building a modeling portfolio, it is important to include a variety of shots to show your versatility. It is also important to feature shots that showcase your ability to pose naturally, no matter the scenery or job type. After finding a professional headshot photographer in New York City, use these tips to pose naturally during your shoots :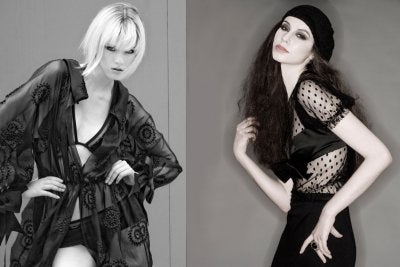 Practice in Front of Your Mirror
A mirror can be one of the most helpful tools for models of any skill level. Practicing your poses in a mirror before you meet with the headshot photographer is a great way to get comfortable and learn what poses look natural. Test out different poses that involve standing, leaning, and sitting so you can get to know the movements that appear most natural. Combine different facial expressions with these different poses to discover the best pairings. During your photo shoot, keep these poses in mind as the photographer clicks away.
Be Unnatural to Look Natural
It may sound counterintuitive, but posing naturally in pictures does not always feel very natural. Whether you are sitting for a headshot photographer or taking full-body shots, you want to pose in ways that make you appear as long, lean, and graceful as possible. Keeping your head up, pushing your shoulders back, and elongating your neck may not feel like the most natural pose, but it will help you look naturally graceful and lean in your shot.
Stay Aware of All Parts of Your Body
As a model, you will need to be aware of everything your body is doing throughout a photo shoot. Some models put too much emphasis on their facial expressions, forgetting to put tension in their limbs or pull strong body poses. If you want to look natural and elegant during your shoot with a headshot photographer, it is important to make sure your face, torso, and limbs all work together to create the most appropriate and attractive poses.
When you work with a professional headshot photographer in New York City, you'll have the opportunity to build your modeling portfolio with pictures that feature a variety of looks. It is important to showcase an assortment of photos in your portfolio so that casting agents will be better able to envision you in their upcoming project. This is why you'll want to work with a headshot photographer that allows you to display a number of looks during your photo shoot.
A look refers to the overall aesthetic of the photo shoot created by elements such as hair, makeup, clothing, setting, style, and lighting technique. On a modeling job with a headshot photographer, your look will be determined by the team behind-the-scenes and will be unique to the product or service you are trying to sell in the image. When you are working with a headshot photographer to create your portfolio, you will be responsible for coming up with your own looks unless you use styling services.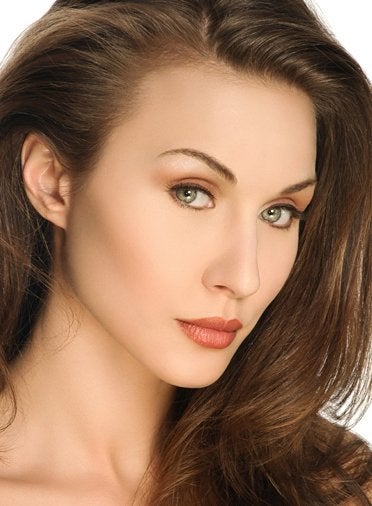 When you need professional actor headshots in New York City, you should trust the professionals. Finding a professional headshot photographer and make-up artist will help you get pictures that show your personality and impress casting teams . Watch this video to learn how to make sure your make-up works for your actor headshots.
If possible, you should work with a make-up artist who you enjoyed working with in the past. Talk about what type of make-up you normally wear so the artist will know how light or heavy to go. Be sure to communicate during the application process so the artist knows what you feel comfortable with. Look in the mirror to make sure you look like yourself before taking your actor headshots.
Building your modeling portfolio should include taking professional headshots in New York City . But when you get to the studio and meet with the professional headshot photographer, will you know what to do? Watch this short video to get some advice about posing.
Comfort and confidence are two of the most important factors for any model to exhibit during a photo shoot. You can help yourself feel more comfortable by jumping while posing. This will allow you to let loose and may even result in some interesting shots from the professional headshot photographer. Another way to feel more comfortable and confident while taking professional headshots is to take on a character that helps you feel fierce.
It's natural to smile for photos taken by friends and family, but what about professional photographer photos for your modeling portfolio in New York City? While some modeling jobs will require more serious or somber facial expressions, commercial jobs often have a lighter atmosphere that calls for a smile.
As you'll see in this video, it's important for models to practice smiling in the mirror before taking modeling portraits. Your natural smile expresses your joy, but it might not be the best choice for modeling portraits or jobs. When you practice smiling in the mirror, you can find your best angles for smiling with your mouth open and closed, and memorize how your face feels when you show off these angles. This will help you achieve a great smile for modeling in any job.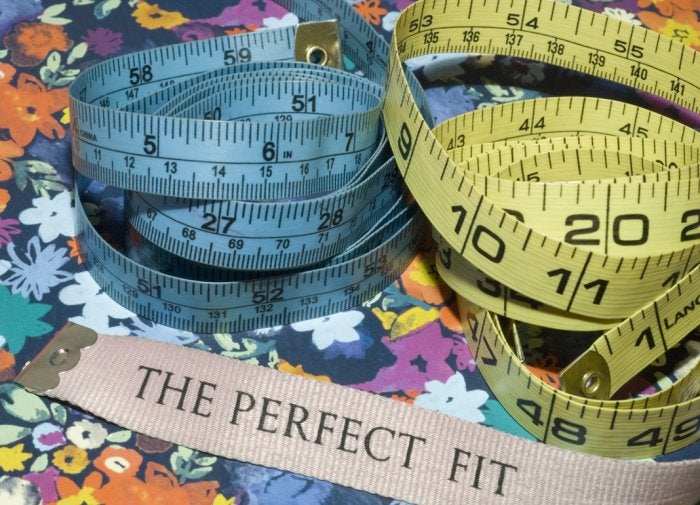 While fitting and showroom modeling is somewhat obscure it is certainly not unimportant. You can have a long and lucrative career provided that you meet the physical requirements and want to work in New York City; the fashion capital of the world!
As a fit or showroom model you will be modeling the same clothes that will be used on the runway and sold in the stores so the same physical requirements for fashion and runway apply, with the exception of age. It is not uncommon for models to be well into their 30's and beyond.
A fit model works for a designer in their studio. They are required to stand for long hours while the designer pins or drapes fabric on them for fit or for inspiration.
Once a designer has their collection ready, they hire showroom models to present their designs to potential buyers. The model is required to model clothes and sometimes talk about what they are wearing to a small room of buyers. You will wear the same garments for different buyers throughout the day so you must be energetic, enthusiastic, smart and animated.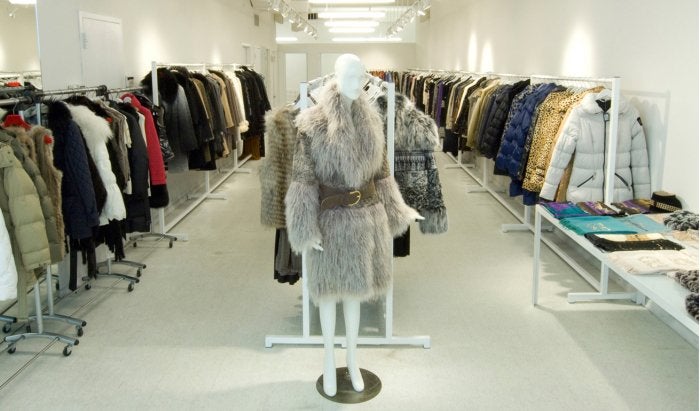 Archives
2017
2016
2015
2014