Setting up an online dating profile is a great way to meet new potential partners. While you'll have space to write about yourself on the dating site, you'll also want to focus on your profile picture. This is the first photo your potential matches will see of you, which is why it's a good idea to make sure you look great with the right outfit and accessories. These tips can help you pick jewelry before meeting with an online headshot photographer in New York City :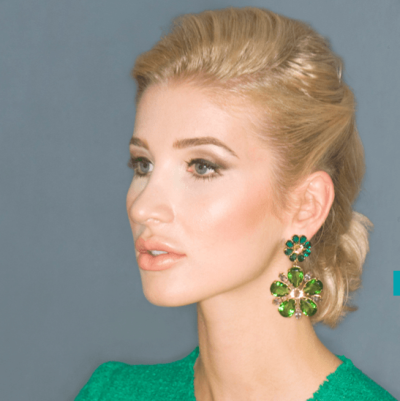 Choose Your Outfit
You can't accessorize without an outfit, which is why it's a good idea to pick your clothing before choosing your jewelry. You want to make a great first impression in your dating headshots, but you don't want to look too different from how you normally look. Select clothing that reflects your personality while also allowing you to look put-together and attractive. This will help ensure that you feel like yourself during your photo shoot.
Think About Your Style and Personality
Once you've figured out what outfit you want to wear for your dating headshots, you can accessorize it by finding the right jewelry. Like your clothing, your accessories should also show off your personality and sense of style. If you have a bubblier personality, you might want to choose colorful or quirky pieces. If you have a more polished personality, then simple and sophisticated pieces might be the right choice.
Keep Comfort in Mind
Appearance isn't the only factor to think about when choosing jewelry—you'll also want to think about how comfortable each piece is. Some jewelry is stunning, but too heavy or irritating to wear during a photo shoot. If you don't feel comfortable during your time with a personal headshot photographer, that discomfort is likely to show in your photos. You can avoid this by selecting jewelry that is lightweight and feels good against your skin so you can focus on flashing a beautiful smile.
Working with a professional headshot photographer in New York City is a great way to build your modeling portfolio. To make your portfolio as impressive and appealing as possible, you should include a variety of photos that showcase your versatility . With summer coming up, these tips can help you get great beach and street shots to include in your modeling portfolio: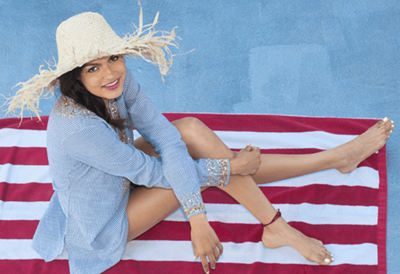 Get a Good Night's Rest
Sleep doesn't just prepare your mind for a day of work, it also helps prepare your skin for a day of work. When you don't get enough sleep, your skin can show it—and this is especially harmful if your job depends on your appearance. Make sure you get a good night's rest before you plan to meet with a professional headshot photographer. This will help ensure that you wake up feeling and looking refreshed and energetic.
Drink Plenty of Water
You'll probably apply moisturizer to keep your skin hydrated before you meet with the professional headshot photographer. Another way to stay hydrated throughout your photo shoot is to drink plenty of water. Start your day with a glass of water to help wake you up and keep a water bottle near you at the photo shoot location. Staying hydrated is important for staying alert and avoiding heat exhaustion.
Wear a Robe
When you're working with a headshot photographer in a beach or street location, you might be modeling swimsuits or other garments that show off a lot of skin. You should take off all of your clothing and put on a comfortable robe as soon as you get to the photo shoot to ensure that your undergarments or other pieces do not leave any indentations or other marks on your body before you get dressed for the shoot.
Stay in the Shade
Clothing isn't the only thing that can leave marks or irritation on your skin; the sun can also do this kind of damage. Stay in the shade whenever possible during your photo shoot. This will help you avoid sunburns and excessive sweating that can negatively affect your makeup and clothing for the photo shoot.
When you're busy with work and other responsibilities, finding a date can seem challenging. Luckily, online dating makes it easier than ever to meet other singles with similar interests. Consider visiting a photography studio in New York City to get the best pictures, and follow these tips to create a stand-out online dating profile: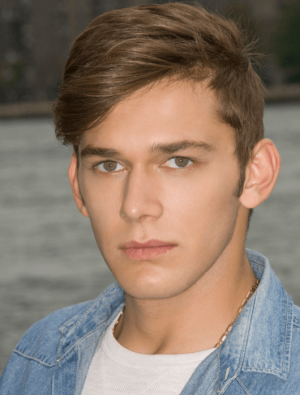 Keep a Positive Attitude
Getting back into the dating game may seem overwhelming at first, but keeping a positive attitude will help you enjoy the experience while you look for a romantic match. Remember that dating should be fun—and that fun should start when you're creating an online dating profile! Bring a sense of enthusiasm and positivity to the table when creating your profile, and let your true personality shine through.
Choose the Right Pictures
Posting photos of yourself is an important part of creating your online dating profile. It's important to choose photos that you find flattering so you feel totally comfortable and confident posting them. You can be sure to get great dating profile photos by visiting a portrait studio. A professional photographer can help you find your best angles and create the most flattering atmosphere to produce fabulous pictures you'll be proud to show off.
Be Honest
You want to make an online dating profile that stands out, but only for the right reasons. Embellishing certain facts about yourself may seem like a good idea initially, but you'll soon find that honesty is always the best policy for online dating profiles. Share your favorite qualities about yourself and talk about what you like to do outside of the office and on the weekends. That way, you'll stand out by being yourself.
Update Regularly
No matter how many matches you get or how many dates you go on, it's important to keep your profile updated as long as it is online. Head back to the portrait studio to snap more fabulous pictures if your current photos have been up for a while. Update your personal information as changes occur and always keep potential matches up-to-date on your hobbies and interests.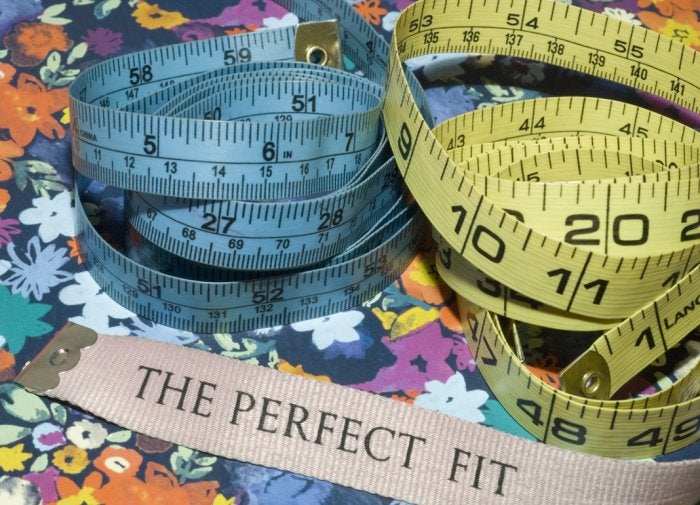 While fitting and showroom modeling is somewhat obscure it is certainly not unimportant. You can have a long and lucrative career provided that you meet the physical requirements and want to work in New York City; the fashion capital of the world!
As a fit or showroom model you will be modeling the same clothes that will be used on the runway and sold in the stores so the same physical requirements for fashion and runway apply, with the exception of age. It is not uncommon for models to be well into their 30's and beyond.
A fit model works for a designer in their studio. They are required to stand for long hours while the designer pins or drapes fabric on them for fit or for inspiration.
Once a designer has their collection ready, they hire showroom models to present their designs to potential buyers. The model is required to model clothes and sometimes talk about what they are wearing to a small room of buyers. You will wear the same garments for different buyers throughout the day so you must be energetic, enthusiastic, smart and animated.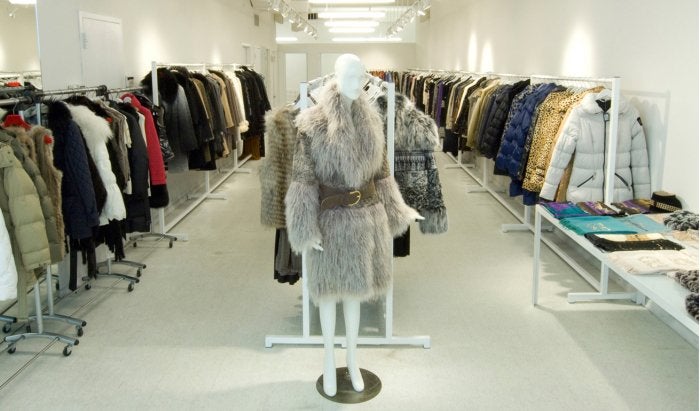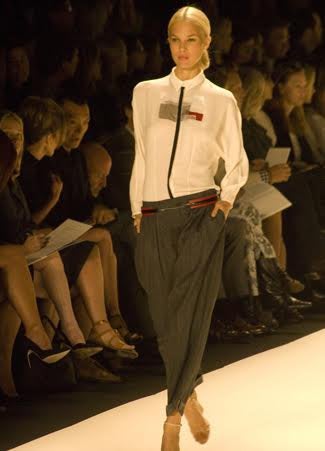 This is the most familiar and sought-after job in the industry; the job that most people dream about; the world of the "Super Model".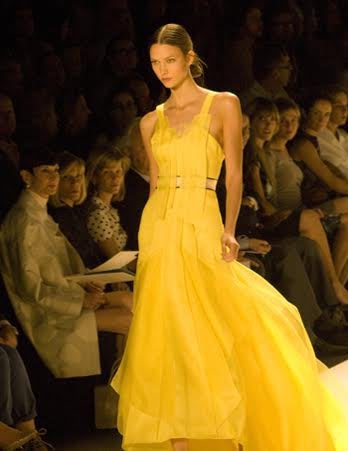 The physical requirements for this type of modeling are the most precise. As a rule female models need to be between 5′ 10″ tall and wear a size 4 dress.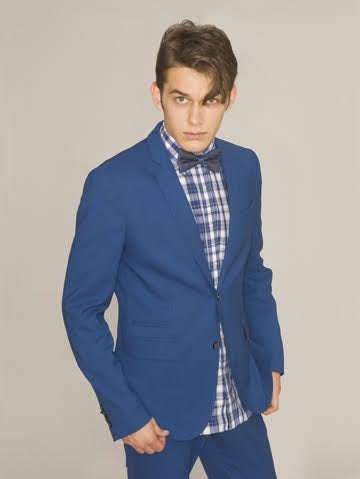 For men, the height requirement is usually between 6′ and 6′ 3″ tall and the suit size is a 40.
The size requirements can vary slightly; however, the closer you are to the normal fashion model size the more likely you are to succeed in this area.
(Women's Runway Photos – designer Carolina Herrera )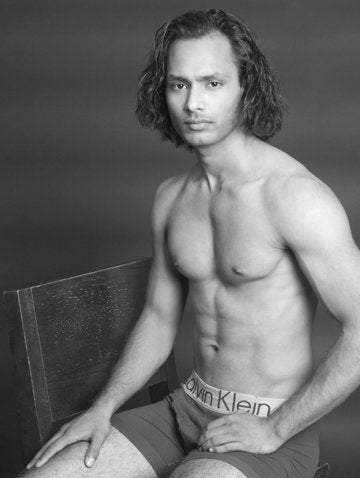 To become a male "fashion model" there are certain physical requirements. As a general guideline, men should be between 6′ and 6'2″ tall and wear a size 40R-42L jacket. They should be lean and fit. The typical weight is between 140-165 pounds. Large muscles look great and work well in fitness modeling, but they are not appropriate for fashion as they tend to alter the shape of the clothing. Healthy skin and beautiful teeth are an advantage in all types of modeling.
Typically, the modeling industry doesn't appreciate hairy men so it is advisable to remove the hair on your chest and arms before a photography session. Men can begin a modeling career in their teens and work well into their 60's. For the most part, they have longer careers than their female counterparts; however, usually not as lucrative.
If you meet these generalized industry standards and want to move forward with a career in the modeling industry the next step would be to get some professional photos taken. Make sure that you select a really good photographer; one that is a specialist in this area. Remember, you want modeling pictures that make you look great, not ordinary portraits.
It is important that you have a great headshot or 2 and multiple 3/4 and full-length shots. People in the industry will want to clearly see your body type so you will need to have a picture in a bathing suit, shorts or underwear. It's also a good idea to have something shot in casual clothing and one in a sports jacket or a full suit.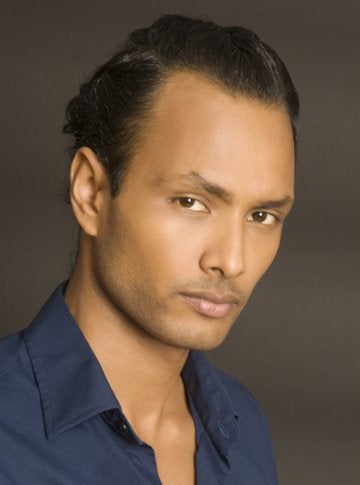 The next step is to get signed with an agency. The best way to do this is to get in touch with them yourself. Search the internet for lists of reputable modeling agencies or purchase a list from the Models Mart in NYC, available online at modelsmart.com . Avoid scams!
Archives
2017
2016
2015
2014