Working with a professional headshot photographer in New York City is a great way to build your modeling portfolio. To make your portfolio as impressive and appealing as possible, you should include a variety of photos that showcase your versatility . With summer coming up, these tips can help you get great beach and street shots to include in your modeling portfolio: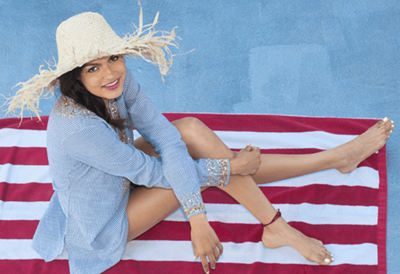 Get a Good Night's Rest
Sleep doesn't just prepare your mind for a day of work, it also helps prepare your skin for a day of work. When you don't get enough sleep, your skin can show it—and this is especially harmful if your job depends on your appearance. Make sure you get a good night's rest before you plan to meet with a professional headshot photographer. This will help ensure that you wake up feeling and looking refreshed and energetic.
Drink Plenty of Water
You'll probably apply moisturizer to keep your skin hydrated before you meet with the professional headshot photographer. Another way to stay hydrated throughout your photo shoot is to drink plenty of water. Start your day with a glass of water to help wake you up and keep a water bottle near you at the photo shoot location. Staying hydrated is important for staying alert and avoiding heat exhaustion.
Wear a Robe
When you're working with a headshot photographer in a beach or street location, you might be modeling swimsuits or other garments that show off a lot of skin. You should take off all of your clothing and put on a comfortable robe as soon as you get to the photo shoot to ensure that your undergarments or other pieces do not leave any indentations or other marks on your body before you get dressed for the shoot.
Stay in the Shade
Clothing isn't the only thing that can leave marks or irritation on your skin; the sun can also do this kind of damage. Stay in the shade whenever possible during your photo shoot. This will help you avoid sunburns and excessive sweating that can negatively affect your makeup and clothing for the photo shoot.