Are you preparing for a photo shoot? Whether you've landed a job or need new model headshots in New York City, you should feel comfortable and well-prepared to get in front of the camera. Keep reading for tips that can help you prepare for a successful photo shoot.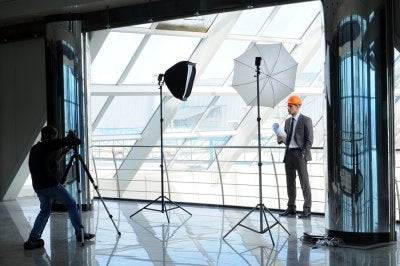 Practice in the Mirror
Every model should be aware of her best angles and know how her face and body will look in different positions and poses. The best way to accomplish this is to study yourself in the mirror. Before your photo shoot with a professional photographer, take some time to practice posing and find your best angles. This will help you know exactly how you'll look when you change poses and facial expressions during your photo shoot.
Learn About Lighting
When you practice posing in the mirror, you should also test how different sources of lighting influence your visibility. Lighting plays an important role during a photo shoot, and a good model knows how to find the light and use it to create the perfect shot. During your photo shoot, use the lighting to highlight the products and features you wish to show off.
Try Many Different Poses
Modeling portraits should show off a model's physical appearance as well as her versatility. Different types of posing work better for different themes and products. Whether you're putting together a modeling portfolio or working on a specific shoot, you should keep trying different poses as the photographer keeps snapping pictures. Different poses provide the photographer or client with a wider variety of options. This makes it more likely that they'll find the perfect picture.
Communicate with the Photographer
Teamwork is essential for any successful photo shoot. When you're taking modeling portraits, it's important to work as a team with everyone on set, especially the photographer. Models and photographers should communicate so they are on the same page about the motivation behind the scene as well as the goal of the shoot. Talk to your photographer about any questions or ideas you have.