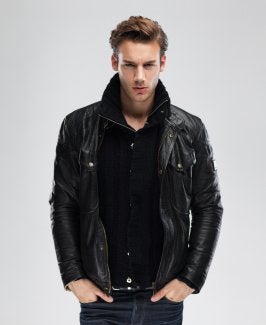 Modeling is a difficult but very satisfying career path for men and women who have what it takes to be a model. To get your career started on the right foot, contact Joyce Anderson Photography for high-quality model headshots in Manhattan . Read on to find out more about how to start your modeling career.
Find Your Niche
There are a number of different markets in the modeling industry . It's important that you know which one you are most suitable for, as this will have a huge impact on your success as a model. The primary modeling markets include commercial, catwalk, plus size, and swimsuit/lingerie.
Obtain High-Quality Headshots
If you want the best headshots that will accentuate your attractive features, contact a fashion photographer to obtain professional headshots. Fashion photographers know how to capture your unique look, which is an essential component of achieving success as a model. The better your headshots are, the better you will feel about the process of getting started as a model.
Put Together a Modeling Portfolio
A model's portfolio is his or her ticket to success. This is what designers, brands, and casting agents will look at when determining if they want to work with you. Hiring a professional photographer to take modeling portraits for your portfolio is an excellent career move. Talk with a professional photographer about which market you should target, as this will inform how he or she will photograph you. Your portfolio should include headshots, smiling shots, straight-faced shots, and full-length shots.
Submit Your Modeling Portfolio to Agencies
Once you have a completed portfolio, get in touch with modeling agencies. Find the reputable agencies that cater to the market you are most interested in. Some will have you upload pictures online, while others will have you mail in forms.
Seek Exposure and Experience
If you have the opportunity to attend a casting call, do it. Just be sure to bring a composite card with your picture, name, number, and stats. There are lots of modeling clubs in Manhattan where aspiring models meet up to talk about casting opportunities.
For actors, actresses, models, and performing artists, having a collection of professional headshots is absolutely essential to getting your foot in the door. At Joyce Anderson Photography, we specialize in fashion photography, portrait photography, and corporate headshots at our photography studio in Manhattan . To learn more about how to get the best headshot, watch this video clip.
When you go to a photography studio for a headshot session, you will need to bring your own outfits. You should bring two upscale outfits, two casual outfits in solid colors, and a business suit. Bright colors can distract from the model's appearance, so we recommend bringing garments of darker colors. Look through a magazine and clip some of your favorite headshots; you can bring these to the photography studio to show your photographer what kind of look you want.
Fashion photographers can bring out the best in you so that your modeling portfolio shines above the rest. But in order to capture all of your best qualities, your fashion photographers need you to bring a range of clothes to the photo shoot. Before you schedule an appointment at a photography studio in Manhattan , read below to find out what articles of clothing you should bring.
Casual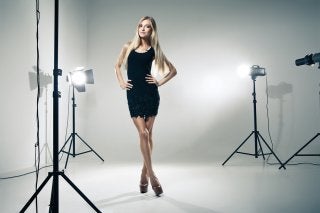 When many people think of fashion photography , they think of custom designer gowns, expensive lingerie, and one-of-a-kind ensembles. But in reality, most models are professionally photographed wearing casual clothes. It's important to bring a pair of jeans, capris, and shorts to a photo shoot. You should also bring t-shirts, casual shoes, and casual dresses.
Sporty
Bring running gear such as tennis shoes, sports shorts, V-necks, running jackets, and socks to the photo shoot. A hat, headband, beanie, and hoodie could also be of use if you want to be photographed in cold-weather sporty attire. Sunglasses, sports equipment, and sports bags can be useful, too.
Trendy
To ensure your modeling portfolio stands out, bring trendier pieces of clothing to the photo shoot. Bring edgy dresses, blouses, and jackets. Leggings, colorful shoes, and scarves will give the fashion photographer plenty to work with.
Dressy
For the dressy shots, you should have hose, high heels, pumps, skirts, sweaters, a handbag or briefcase, and jewelry handy. We caution against bringing too much jewelry to the photo shoot, as it can be easy to lose.
Other Articles
If you are a swimwear or lingerie model, or you expect to take a few swimwear or lingerie shots at the photo shoot, you must bring your own articles of clothing. For a modeling portfolio, don't forget to throw in some pajamas. Many models like to bring a man's oversized flannel shirt as well.
Get to Know Joyce Anderson
Joyce Anderson is a native New Yorker and an award-winning photographer. Her work has appeared in a number of publications, including Vogue , Town and Country , Architectural Digest , and Harper's Bazaar . To learn more about Joyce Anderson and her photography studio in Manhattan , read on.
Established in 1995, Joyce Anderson Photography is located in the Upper East Side neighborhood of Manhattan. Joyce Anderson is one of the top fashion photographers in New York City, with a passion and talent for creating headshots and modeling portfolios for fashion designers, performing artists, and models.
Joyce is also well known for satisfying business clients—she is talented at producing corporate headshots, providing live documentation for corporate events and promotions, creating beautiful product images for brochures, catalogs, and advertising campaigns. Joyce Anderson Photography is a full-service photography studio that uses the latest cameras, equipment, and editing software. Joyce worked as a model through college, so she understands what it is like to be on both sides of the camera. She instantly puts her clients at ease, whether in the studio or on location. She is excellent at coaching her subjects to help them show their most authentic, beautiful selves.
Welcome to Joyce Anderson Photography Blog
Archives
2017
2016
2015
2014