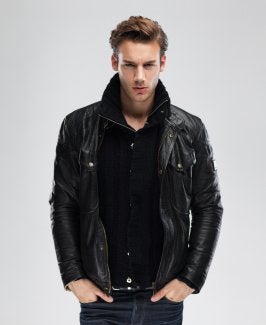 Modeling is a difficult but very satisfying career path for men and women who have what it takes to be a model. To get your career started on the right foot, contact Joyce Anderson Photography for high-quality model headshots in Manhattan . Read on to find out more about how to start your modeling career.
Find Your Niche
There are a number of different markets in the modeling industry . It's important that you know which one you are most suitable for, as this will have a huge impact on your success as a model. The primary modeling markets include commercial, catwalk, plus size, and swimsuit/lingerie.
Obtain High-Quality Headshots
If you want the best headshots that will accentuate your attractive features, contact a fashion photographer to obtain professional headshots. Fashion photographers know how to capture your unique look, which is an essential component of achieving success as a model. The better your headshots are, the better you will feel about the process of getting started as a model.
Put Together a Modeling Portfolio
A model's portfolio is his or her ticket to success. This is what designers, brands, and casting agents will look at when determining if they want to work with you. Hiring a professional photographer to take modeling portraits for your portfolio is an excellent career move. Talk with a professional photographer about which market you should target, as this will inform how he or she will photograph you. Your portfolio should include headshots, smiling shots, straight-faced shots, and full-length shots.
Submit Your Modeling Portfolio to Agencies
Once you have a completed portfolio, get in touch with modeling agencies. Find the reputable agencies that cater to the market you are most interested in. Some will have you upload pictures online, while others will have you mail in forms.
Seek Exposure and Experience
If you have the opportunity to attend a casting call, do it. Just be sure to bring a composite card with your picture, name, number, and stats. There are lots of modeling clubs in Manhattan where aspiring models meet up to talk about casting opportunities.