Fashion photographers can bring out the best in you so that your modeling portfolio shines above the rest. But in order to capture all of your best qualities, your fashion photographers need you to bring a range of clothes to the photo shoot. Before you schedule an appointment at a photography studio in Manhattan , read below to find out what articles of clothing you should bring.
Casual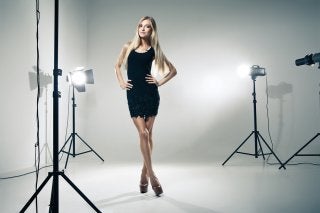 When many people think of fashion photography , they think of custom designer gowns, expensive lingerie, and one-of-a-kind ensembles. But in reality, most models are professionally photographed wearing casual clothes. It's important to bring a pair of jeans, capris, and shorts to a photo shoot. You should also bring t-shirts, casual shoes, and casual dresses.
Sporty
Bring running gear such as tennis shoes, sports shorts, V-necks, running jackets, and socks to the photo shoot. A hat, headband, beanie, and hoodie could also be of use if you want to be photographed in cold-weather sporty attire. Sunglasses, sports equipment, and sports bags can be useful, too.
Trendy
To ensure your modeling portfolio stands out, bring trendier pieces of clothing to the photo shoot. Bring edgy dresses, blouses, and jackets. Leggings, colorful shoes, and scarves will give the fashion photographer plenty to work with.
Dressy
For the dressy shots, you should have hose, high heels, pumps, skirts, sweaters, a handbag or briefcase, and jewelry handy. We caution against bringing too much jewelry to the photo shoot, as it can be easy to lose.
Other Articles
If you are a swimwear or lingerie model, or you expect to take a few swimwear or lingerie shots at the photo shoot, you must bring your own articles of clothing. For a modeling portfolio, don't forget to throw in some pajamas. Many models like to bring a man's oversized flannel shirt as well.