If you're putting together a modeling portfolio in New York City, you should try to get a variety of pictures to show off your body of work. That includes pictures taken during studio photo shoots and beach photo shoots. Keep reading to learn about the differences between these types of shoots: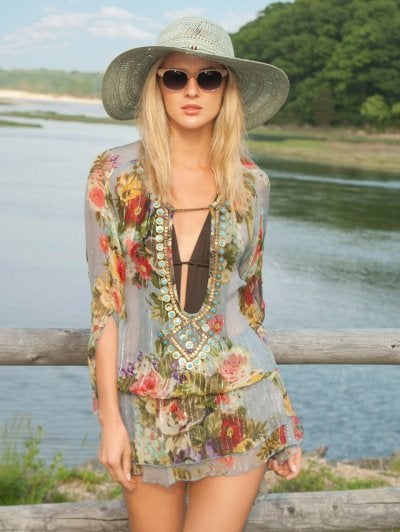 Weather
The biggest difference between beach photography and studio photography is the weather. When you're on the beach, you'll be exposed to the sunlight, water, and other natural elements. You can prepare yourself for spending time on the beach by getting a good night of sleep before your shoot. It's also important to stay hydrated throughout the day, so make sure you have water with you that you can drink during breaks.
Setting
When you're doing a photo shoot in a portrait studio, you'll likely be in front of some sort of backdrop. This backdrop may be a solid color or pattern, or may be altered to look like a different background during the photo editing process. You might also have props to use during the shoot. When you're doing a photo shoot on the beach, your setting is the beach and water behind you. Be aware of your natural scenery so that you feel comfortable during the shoot. This will translate well to your photos.
Lighting
Every model should know how to use the lighting to create the best picture in a portrait studio. You can try different poses and movements to find the most flattering picture with the lighting available. During a beach photo shoot, the sun provides your lighting. It's a good idea to practice taking pictures in the sunlight to see how lighting affects the outcome.
Posing
There are many different types of fashion photography you might experience as a model. Posing plays an important role in every photo shoot, and it's important to try different posing methods for different photo shoots. The poses that work best when you're modeling an elegant evening gown may not be the right poses when you're wearing a bikini on the beach. Try different poses to find the best options for your beach photo shoot.