Are you trying to put together a modeling portfolio in New York City ? Taking pictures for your portfolio can help you gain experience and build a stronger resume. The more pictures you take, the more comfortable you will start to feel in front of the camera. Keep reading for more suggestions.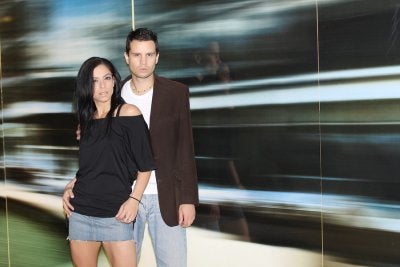 Get a good night's rest.
It's always a good idea to be well-rested before any job. This is especially true for modeling, as the amount of sleep you get can affect both your appearance and your performance during a photo shoot. Try to get at least 8 hours of sleep the night before your photo shoot so you feel alert and energetic when you arrive at the portrait studio. When you get enough sleep, it's easier to start feeling comfortable in front of the camera.
Stay hydrated and eat right.
You'll want to stay alert and energetic if you want to feel comfortable and confident in front of the camera for multiple hours. That's why it's essential to drink plenty of water throughout your time at the portrait studio. Along with staying hydrated, you'll also want to maintain a healthy diet that will provide the fuel your body needs. These healthy habits will help you stay positive and focused throughout the shoot.
Talk to the photographer.
If you have any questions or concerns during your photo shoot, you can always ask the photographer. Whether you're there for fashion photography or fitness modeling, the professional photographer will be able to provide tips and give you insight into how the shoot is progressing. Keeping an open line of communication with the photographer can help you feel more comfortable.
Try different poses.
Models should be able to pull off a variety of poses during any photo shoot. This gives the photographer the greatest selection to choose from in order to find the perfect picture. You can get more comfortable during a photo shoot by trying different poses. Slightly change your posture or facial expression in between camera clicks to offer different angles and emotions.