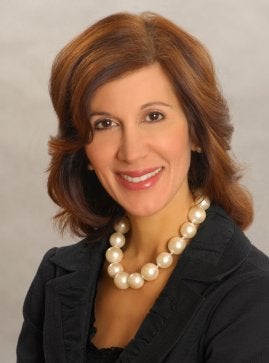 In the business world, it is always important to put forth a professional image. If you are planning to update your corporate headshots, use the following tips to ensure they look as put together and as professional as possible so you feel comfortable giving them to colleagues and clients:
Opt for Plain-Colored Clothes
If you want your corporate headshots to be useful for a long period of time, it is important to really consider your wardrobe choice. You should definitely avoid prints and patterns that might date your picture. Avoid flesh-toned colors that are too close to your natural skin color. Instead, you should try to pic mid-tones like blue, green, wine, purple, chocolate, navy, maroon, or forest green. If you wear a black jacket, try to pair it with a shirt in one of these colors to add some warmth to the photo.
Choose a Modest Neckline
The neckline of your blouse is an important factor to consider before getting headshots. You want to look professional but also still choose clothing that highlights your best features. A conservative v-neck is usually a great choice because it is modest enough to give you a professional image while still lengthening your neck.
Stay Simple with Your Accessories
You want to avoid huge statement pieces when you get a corporate headshot or you might inadvertently date the picture. Instead, you should choose simple jewelry like pearls or diamonds that help to keep the focus of the picture onto your face.
Relax and Smile
Listen to the photographer for direction while you are getting corporate headshots in Manhattan. Instead of facing the camera head-on, you should sit at an angle to show off your best side. You might want to take a few test shots so you can get really comfortable in front of the camera. Show off your smile so you look professional and approachable in your pictures.