Musicians can enhance their images with a variety of tools, including professional headshots in New York City . If you are a musician, it's a good idea to know when you should work with a professional to create images for your events and materials. This guide can help you understand the benefits: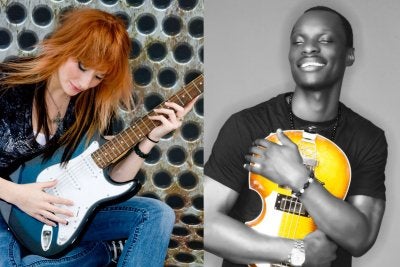 When Creating Album Covers
Making an album is a special moment for any musician. Whether this is your first album or you've made some in the past, you should consider working with a professional headshot photographer. Your album cover should represent your music while also drawing in people who have not heard your music before. A professional headshot will show people who you are and give them an idea of what to expect from your music.
When Promoting Gigs
If you have a gig coming up, you'll probably want to get as many people as possible to show up. People will be more likely to show up if they see an interesting poster that promotes the event. Professional headshots look great and can be incorporated into a variety of designs that can be used for posters, flyers, and other materials to promote your event and encourage people to show up.
When Distributing Promotional Materials
Do you offer music lessons or want to create promotional materials to show off your skills? Musicians are often hired for orchestras, bands, and short-term jobs in a variety of fields. You can create professional-looking promotional materials that will help you apply for these jobs. A professional headshot photographer can help you create great promotional materials.
When Using Social Media
Social media provides a great way for musicians to connect with fans. It can also be used to reach out to potential employers and partners in the music industry. If you want to create a strong online presence, you will need to have professional headshots to use on your profiles. Hire a photographer so you can get high-quality images that are sure to look great on the social media platforms you use.